It's common knowledge how important a mobile app is for your business in 2023. However, it requires understanding to evaluate whether an app will click with its intended audience. A common approach is to analyze the application based on user experience and performance. It is by far the most user-centric app design strategy that covers app design and development.
Moreover, an app's design demands professional designers to create unique user experiences. Finding a design company that's best in this domain is a challenging task. To assist you in your quest, we provide a list of the 15 top companies that offer the best mobile app design services. Grow your business by winning your audiences' hearts through valuable app design expertise.
Best Practices for Mobile App Design in 2023
Following these best practices for mobile app design will further boost your app's likability and gain user engagement. You can also request your design agency to ensure compliance. Increase the chances of your app success by creatively utilizing these four practices in 2023.

1.      Embed Gesture Controls
Gesture controls are powerful tools supported by most smartphones. Building such controls can enhance the convenience of using your app and make it more friendly. Embed the most common gestures in your app development to reflect user empathy and responsiveness.
2.      Maintain a Notification Balance
Notifications are another engagement tactic, but it is mostly overused. Maintain a balance in generating notifications while considering the user's leisure time and work time. Also, refrain from using too much text in them and be creative in delivering a message.
3.      Feature and Design Consistency
Consistency is a must for a professional design. Users must know their exact location in your app while using it. Use similar color schemes, fonts, and icons on all app areas, ensuring consistent placement of buttons, controls, and the main menu.
4.      Negative Space is Important

Negative space is also important for an app's design, as are other design elements. It allows users to rest their eyes moving between different design elements. Some designers use backgrounds that fill up the empty space. However, this strategy can backfire.
Top 15 Companies for App Design Services in 2023
Logo Design Valley provides the best mobile app design services worldwide. It develops concepts that assist in influencing the target audience. The enduring power of creative designs and indispensable design approach has produced outstanding results over many years. Their five-step technique to define, design, develop, debut, and defend ensures captivating app designs.
2.      Toptal
Toptal connects you with some of the most talented tech professionals who specialize in app design. It provides mobile app designs for Android, iOS, and cross-platform apps. Their trial work provision with your mobile app developers requires payment only if you like their work.
3.      AppVerticals
AppVerticals is a US-Based software and IT company that specializes in providing software solutions and development services for various industries. They create custom applications, web platforms, and mobile apps to cater to specific business needs.
4.      Sidebench
Sidebench develops HIPAA-compliant mobile apps for the healthcare industry and provides mobile app designs for businesses. An app is constructed in three stages: strategy, design, and development. Clients collaborate with their special team to define their strategy, after which the team investigates and generates wireframes, designs and tests UI concepts for feedback.
5.      Appventurez
Appventurez is another app development firm that specializes in iOS, Android, and cross-platform apps. It handles concept art, UI/UX design, QA, Blockchain development, and project management. The process begins with an MVP and builds features offering various pricing plans.
6.      Gigster
Gigster forms and maintains a team based on your company's requirements. Team members are vetted by peers and have vast experiences in the industry. It examines your project before assembling a data-driven team and then moves toward designing an app solution.
7.      Invictus Star Technology
Invictus Star Technology is a leading tech firm focused on innovative digital solutions and high-quality software development. They offer a wide range of services that include mobile app development, web development, and full-scale marketing solutions in the middle east and beyond.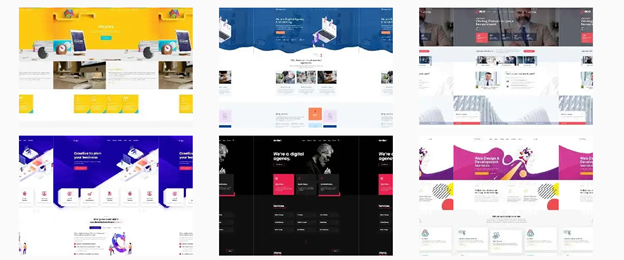 8.      Willowtree
Willowtree is an application development firm that bases its design on user research. It evaluates your business strategy and market challenges to position your app strategically. The company guarantees on-time and in-budget delivery, and each app undergoes comprehensive user testing.
9.      Rightpoint
Rightpoint is an app development company that specializes in mobile, voice, AI, VR, and IoT development. Based on their findings, they create a product roadmap and brand strategy. It provides a prototype with UI/UX mapping, architecture, optimization, and app personalizing.
10.  Cheesecake Labs
Cheesecake Labs offers full-stack engineering, UI/UX design, and development and assists decisions to ensure that the app meets your requirements. They produce the mobile app in iterations as a virtual extension of your team rather than a contractual firm. It provides both iOS and Android app design services.
11.  Five
Five researches, creates, develops, and implements in-app growth digital marketing for your mobile app. It produces your app with no extra design iterations after features have been defined in your product design. Following the app's debut, they do growth marketing to reduce acquisition costs and enhance the user's lifetime value.
12.  TechAhead
TechAhead provides mobile app UI/UX design, architecture, wireframing, and prototypes. Their designs emphasize fewer processes for the user and clear CTAs. Apart from all this, app design and development, QA and testing, and deployment are all part of their design process.
13.  Dogtown Media
Dogtown Media assists businesses with everything from inspiration to market validation and app launch. They provide iOS and Android mobile application services and the ability to sync with IoT devices, Fin-Tech, and healthcare technology.
14.  Savvy Apps
Savvy Apps offers app design services by prioritizing your app's features and designing the mobile experience. Iterations occur after the primary features have been determined. The firm employs push notifications to enhance user acquisition after launching the app.
15.  Blue Fountain Media
Blue Fountain Media is a full-service media agency that provides app design services ranging from concept to marketing. They conduct stakeholder interviews to help you decide what problems your app will resolve and strategically position you in the market.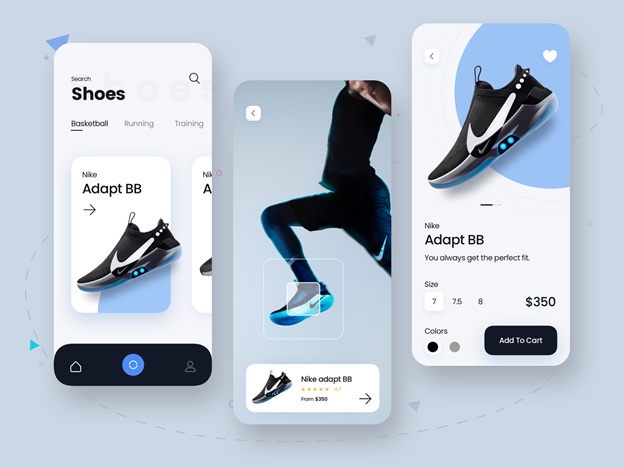 Conclusion
The year 2023 brings many opportunities disguised as challenges for your business. All you need to do is find the right professionals providing valuable mobile app design services and enhance your app. Mobile apps are a great way to get closer to your audience and become a part of their lives. It pushes you ahead of the competition and enhances your image in audience perceptions. The value offered in an app's design is the first determinant of your app's success.
Ensure you hire the best designers, or your app or website will lose relevance with the audience's interests. Failing to comply with your user priorities can lead the app to the darkest of app market pits where no one visits. Users decide to use an app further only if the design is appealing and attractive. Contrarily, if you provide a cherishing experience, they might share that over their social media bringing in more app users.
Please visit Our Design Blog