Puma's story and history contrasts sharply with that of the other well-known companies. The brand's journey through several ups and downs mark its greatness and seem like a fictitious novel. The company's premium products and strong brand recognition have made it a household name worldwide. "Forever Faster" drives not only the advertisements but also the operational procedures and business practices.
Designers that provide services online create Puma logo like iconic logos for branding. The true power of the symbol however, is the efficiency in marketing strategies of the company. The logo also contains efficient design elements that attract and appeal to a wide audience. Both branding and promotion factors have their role in leading the company to the success that we see.
Entrepreneurs and businesses can learn many things from the history, branding, and promotion strategies of the brand. It is necessary to analyze the marketing strategies and the elements in the logo design that collectively empower the Puma sign. You can also read about the marketing strategies empowering the Nike logo.
The Marketing Strategies of Puma
Following are the powerful marketing strategies that empower the brand image and attract global audiences regardless of their background.
1.      Target Audience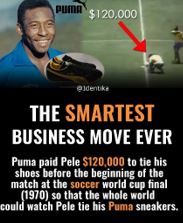 Athletes, fitness enthusiasts, and people who appreciate comfort and style in daily life are among their target market. They also include people who are passionate about sports and an active lifestyle. Puma offers a wide variety of products, such as athletic shoes, apparel, and accessories, that are made to appeal to people of all ages, from teenagers to adults.
The marketing strategy of Puma also aims to appeal to people who are interested in fashionable, stylish items that reflect their own sense of style. Puma's target market, which accommodates a wide range of interests and lifestyles, is generally diversified, active, and fashion-forward.
2.      Product Innovation
Puma is known for being a creative company that frequently introduces new goods and methods to enhance the functionality and comfort of their wares. Puma places a high priority on sustainability, and for their footwear, they have created cutting-edge materials like recycled polyester, leather made from plants, and more environmentally friendly rubber.
Additionally, it added distinctive features to its goods including Net Fit technology, which enables customized lacing, and IGNITE foam technology, which offers outstanding cushioning and energy. Puma keeps spending money on R&D to make improvements in products. It helps to stay ahead of the competition and cater to the changing demands of clients.
3.      Influencer Marketing
With the help of athletes, musicians, and other celebrities, Puma has a significant presence in influencer marketing and frequently uses this strategy to promote its goods on social media. The authenticity and storytelling elements reflect in Puma's influencer marketing initiatives in order to appeal to their target market. For persuasive advertisements, they frequently work with influencers that share their brand values.
The company collaborates with well-known stars like Neymar Jr, Jay Z, Usain Bolt, and Dua Lipa. Puma also releases limited-edition collections that are successful in promotion and boost sales. In general, Puma's influencer marketing is a successful means of reaching their target audience.
4.      Convenience to Access
Puma has a significant online presence thanks to its e-commerce website, which provides a huge selection of goods and a straightforward shopping experience. They are also present on well-known internet platforms like Amazon and Zalando. In addition to conducting business online, Puma also operates worldwide outlet stores that sell products. Customers may check items and purchase the most suitable after getting a feel for the brand.
5.      Sustainable Practices
Puma is dedicated to sustainability and has taken various measures to lessen their negative influence on the environment. Specific goals to reduce water use and carbon emissions and use of environmentally friendly materials in their products are some of its crucial initiatives. The company supports moral labor standards and social initiatives like the Better Cotton Initiative.
Design Elements of Puma Logo
It is of equal importance to analyze the features of the Puma sign for inspiration. Following are the basic design elements that shape the iconic logo.

1.      Brand Name
It is the choice of designers and companies to use or not use the brand name in logo. Puma uses both logotypes for different marketing campaigns. The brand name of Puma is famous and thus, excluding it from the logo doesn't impact its recognition. However, in the early days of the company, the brand name was always visible with the Nike sign.
2.      Images and Shapes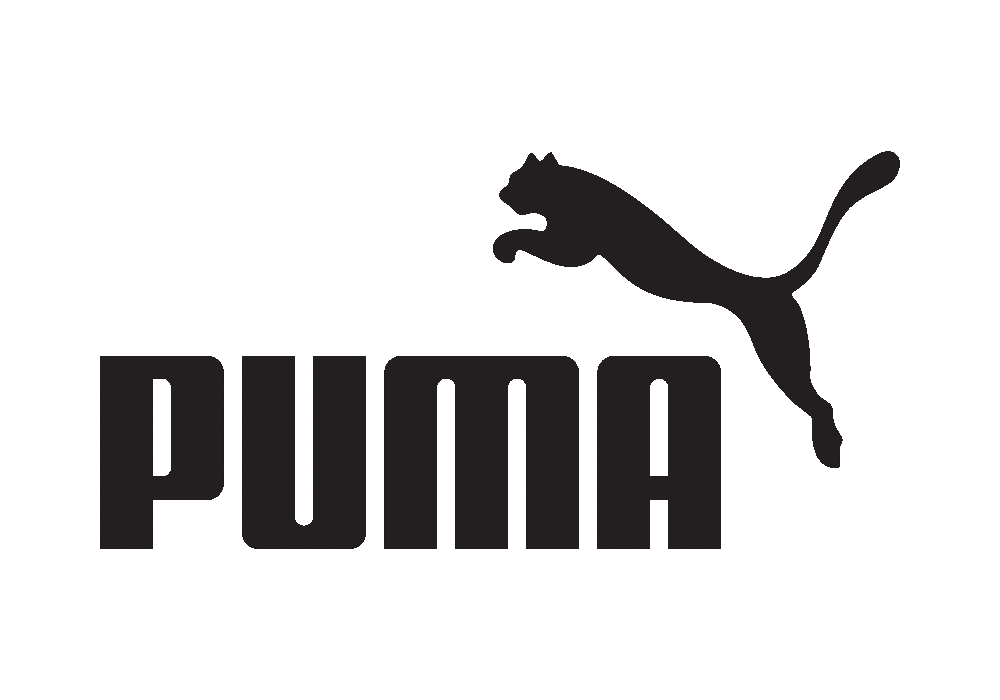 Brands use different images, objects, and shapes to reflect different characteristics. It includes some details about the business, company, its values, products or target audience. In this case, Puma has been using the silhouette of a Puma Cat that depicts speed, agility, strength, and endurance of its products. The brand gives a special emphasis on sports enthusiasts and these traits are relevant to the target market.
3.      Color Scheme
The color scheme of the logo went through many changes over the years. It still has some alternatives for different campaigns and branding requirements. However, the brand mainly uses a black color palate for harmonizing with the global audience and elegance. Sometimes the white color palate is used to display the image and name in a red box. Whereas, the website and many products use the black cat's image mainly.

4.      Typography
The brand uses an all capital letters font in its brand name with bold styling. The font has a specific font type My Puma designed by Samuel Park which designers can use to online create Puma logos like emblems. However, the logo designer Lutz Backes used the style creatively with a unique font style with a somewhat closer look to sans serif.
5.      Aspect Ratio
The aspect ratio of all design elements is near to perfection. The name and the image use a similar color and are perfectly in balance. The uniqueness of the logo depicts a perfect puma leap initiating over the brand name from the right side.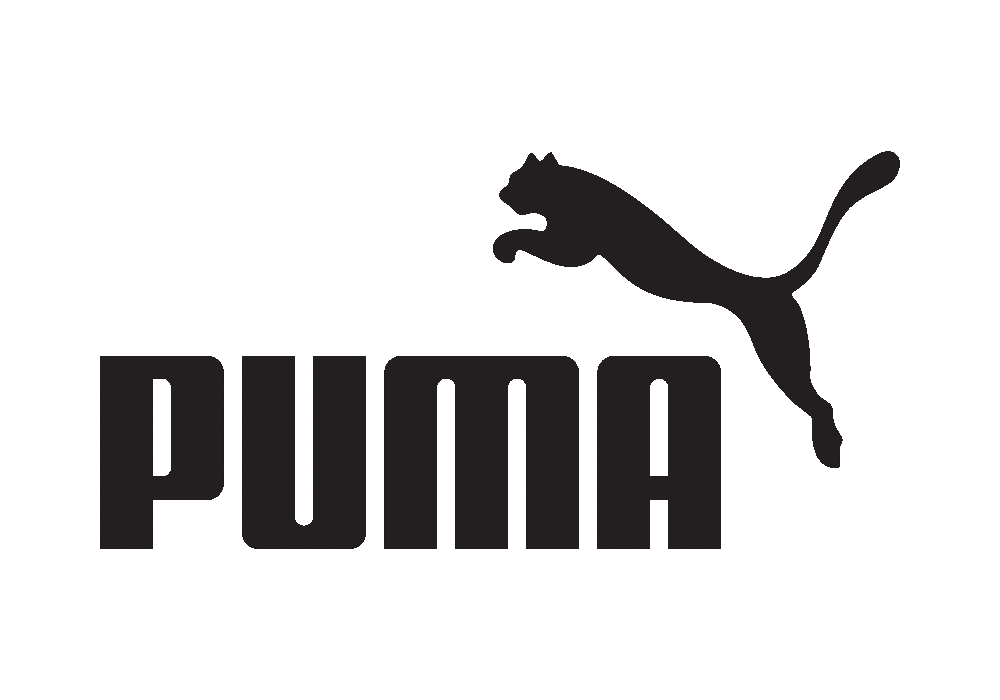 Conclusion
The branding and promotion strategies of a company play a vital role in marking its image. Puma has perfectly addressed all the aspects to an iconic logo design and brilliant marketing tactics. All the features in the logo use a minimalist approach and lesser color combinations in variations.
Influence marketing is a core specialty of the brand by sponsoring and featuring famous sports stars and celebrities. The innovation and sustainable practices of the company hoards its positive image while also attracting customers from the target audience. Use the company website to download the Puma logo png and use the inspiration to online create Puma logo like iconic logos.
Please visit Our Design Blog.