Thousands of brand logos represent their respective brands with text, images, colors, or combinations of them. The selection of elements may appear random but has reasons for adding a specific feature. We can categorize logos on the basis of appeal or design elements. There are two broad categories regarding the appeal of a logo, commonly known as ethos pathos logos. The 7 types of logo designs use the design features to categorize the brand symbols.
Ethos pathos Logos
The name contains the two categories of logo designs based on their appeal and purpose. You can also refer to them as pathos ethos logos, as it is the same thing. The subsequent headings explain ethos pathos Logos meaning for further reference.
Ethos Logos

The logos known as ethos are the ones that provide information to claim authority over their audience. Such logos satisfy the curiosity drive of their audience by either providing specific information or guiding them to the sources. American university logos are some examples, as their core business relies on informing, educating, and referring to other areas for knowledge.

Creative American University Logos, Credit: www.logodesignvalley.com

Captivating TV Show Logos, Credit: www.logodesignvalley.com
Pathos Logos
Pathos logos use an emotional appeal to draw their audience's attention and influence them to take action. They include fascinating features in the design to reflect the business and stay relevant to their audience's needs. Business logos like clothing brand logos, farm logos, fast food logos, and bank logos are some examples. Famous TV show logos may also qualify as pathos.
Now that we know the ethos pathos logos meaning, we can quickly identify whether a logo is an ethos logo, pathos logo, or a mix. Blends may exist, but you will rarely see both ethos pathos logos advertisements of a brand. Ethos pathos logos commercials consist of two parts, mainly using the information to gain trust, then emotionally appealing for a call to action. The famous P&G campaign, 'Thank You, Mom' is an example of ethos pathos logos advertisements and ethos pathos logos commercials. Let's move over to the 7 types based on design elements.
The 7 Types of Logo Designs
Understanding the types of logos will enable you to identify a logo of a certain type. Meanwhile, it will also help you to get the right one for your brand. Analyzing the types of logos will provide logo ideas for design inspiration with relevant company logos examples for a clear concept. The following seven logo design types count on elements that appear in a brand symbol.
1.      Monograms

A monogram consists of letters, usually initials, of a brand or company name with or without a background. It avoids the use of an image or design to represent a brand. It's hard to distinguish lettermarks vs monograms; the difference is that lettermarks use letters in a pattern, whereas monograms don't. It is safe to say that all lettermarks are wordmarks, but all wordmarks are not lettermarks. Famous brands and businesses with long names can utilize them, using the typeface, colors, and styling to please their audience. Review the best use cases with examples.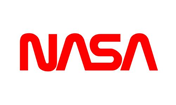 NASA Logo
National Aeronautics and Space Administration is a US government subsidiary with a long name. To make a memorable logo, they came up with a wordmark in 1975, a perfect example of a monogram.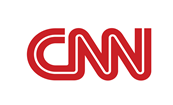 CNN Logo
The Cable News Network Incorporation faces a similar issue, having a longer name with a global audience. Wordmark was the best choice as it was flexible and adaptable to different mediums.

Dude Perfect Logo
What started as a YouTube channel is now a global brand with some YouTube channels, a mobile app, a website, and a $ 100 theme park plan. Their logo is not a lettermark (no pattern) but a monogram.
2.      Wordmarks
Wordmarks are partially similar to lettermarks in using only text, but there is a difference. Contrary to monograms, a wordmark logo uses the full business name or brand name. Both fall into an umbrella term, 'logotype,' but are slightly different. Companies with short names and memorable brand names can use wordmark logos for their branding. It requires creativity and a profound knowledge of logo fonts to add appeal to a wordmark. Some examples are as below: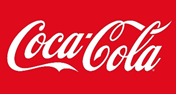 Coca-Cola Logo
The worldwide popular brand has a powerful wordmark that represents the beverage brand. It uses a unique typography style in full form, using just text, with a rectangular red background.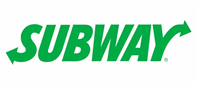 Subway Logo
Another famous wordmark is known for its unique duo color text and creative use of font styling. The Subway logo smartly forms arrows in its first and last letters, representing a meal on your way.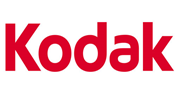 Kodak Logo
The renowned company's rebranding helped it to recover from the biggest setback of diminishing needs for negative film rolls. The Kodak logo from 2006 is the best wordmark definition.
3.      Pictorial Marks
If you consider the debate of logomarks vs logotypes, pictorial marks (or logomarks) set them apart. In contrast to logotypes (only text), pictorial marks use images alone to represent the brand identity and image. Well-known businesses can uplift their branding through logo symbols, inspiring others to follow. The picture may contain an object, shape, or icon with colors suitable to the brand and its audience. Consider the following examples of logomarks:

Target Logo
A retail outlet with an immersive logo design is rare, so Target Logo is an exception. It describes the true essence of a pictorial mark and its relevance with the brand name, which is quite on-target.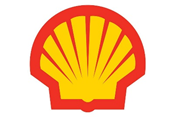 Shell Logo
Shell logo is another logomark with high appeal, among the few top recognizable logos in the world. The image of the Pecten shell perfectly reflects the company name with a unique picture.

Nike Swoosh
The Nike logo has highly persuasive power in the minimalist logo, which looks like a checkmark. Nike swoosh is a beautiful pictorial mark that inspires startups and businesses worldwide.
4.      Abstract Logos
Design inspiration from abstract art allows for abstract logos to use any colors and forms to represent a brand distinctively. The symbols don't depend on any specific image, font, or shape, making them versatile and expressive. Brands offerings visual arts, media services, movie making, and music production can use them. However, conveying a brand message with an abstract logo requires high graphic design expertise. Review the following examples of abstract modern logos.

Wegmans Logo
The abstract Wegmans logo is a relative example as it uses paint-like marks to reflect the business. Such restaurant logos are unique and creative in providing a distinctive message to its audience.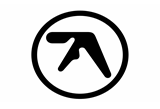 Aphex Twin Logo
The Aphex Twin Logo is another abstract symbol that represents the music brand. Although it has been a part of many controversies, the design successfully caters to its audiences' visual tastes.

Unilever Logo
The leading global brand brings a novel idea by including images of products in its big U-shape logo. The Unilever logo shines everywhere in an adaptable, timeless, and charismatic appeal.
5.      Mascot Logos
Any person, animal, or character, be it fictional or real, in a brand logo makes it a mascot logo. It can use a silhouette, sketch, cartoon, or image to represent the brand persona and characteristics. If a business wants to provide a brand image its audience can relate to or associate with, it must use a mascot. Mascots are effective for gaining loyalty and use research about the audience to embed their interests and traits. The following are the best use cases.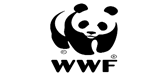 WWF Logo
The wildlife entertainment channel stands for nature preservation and wildlife sustainability. It uses a panda mascot in its WWF logo with a reflective image and brand initials in black color.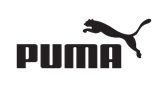 Puma Logo
The Puma logo uses a feline mascot to reflect its products' speed, strength, and agility. It features the black silhouette of a Puma initiating a leap over the brand name beside it or even alone.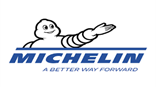 Michelin Man
The Michelin Man is another famous mascot adding value to the Michelin logo for decades. The image is easy to recall on viewing the brand name and vice versa, signaling the power of mascots.
6.      Combinations
A combination logo combines two or more logo types (not logotypes) to reflect a brand's image. You may consider it a hybrid that amplifies the advantages of all kinds for better appeal and influence. Any startup or enterprise can select a combination unless it breaks the principle of a memorable logo design. Review the cases where brands are using more than one logo type.

NATA Logos
The National Athletic Trainers' Association is known worldwide through the Nata logos. The logos combine a modern font, negative space creativity, and a Caduceus.

Volvo Logo
The Volvo logo is a minimalist logo that combines a symbol and a name. It's not one of the gender or hobo symbols but a sign of Iron reflecting strength and resilience.

Mitsubishi Logo
The Mitsubishi logo is a simple and elegant blend of a wordmark and a pictorial mark. The parent company uses only the image, adding wordmarks for subdivisions.
7.      Emblems
Emblems are classic logo designs with detailed designs, words, and images, similar to an official seal. The emblem logos portray a brand's origin, story, or history to help build its authority and gain audience trust. Businesses with a deeper connection with tradition and culture or an inspiring tale can choose logo emblems. See the following cases where emblems are successful

NHL Logo
The NHL logo for the National Hockey League has a shield shape with curved and pointed edges, double borders, and diagonal initials. The modern emblem resonates with a global fan base.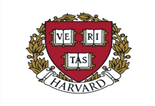 Harvard University Logo
The largest academic institution has the best emblem that reflects authority, leadership, and dominance. Though many variations exist, all have the famous Veritas (Verity) sign on them.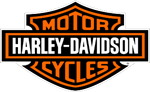 Harley Davidson Emblems
The Harley Davidson Emblems have different color variants for diverse branding needs. However, the brand sign remains the same, featuring a unique shape, using the emblem as a splendid logo.
Summing-Up
The 7 types of logos according to design and the two types of appeals are necessary for designers and businesses to understand. The TV show logos, American university logos, and brand logos will help you discover the right type for your brand. Selecting the right kind of logo requires thorough research into audience taste, business objectives, and profound design knowledge. Contact Logo Design Valley for logo design services and web design services per your startup or enterprise need. Follow our blogs for more guidance on branding and logo design.
Please visit Our Design Blog